Title: MÔNOSIS / MONOSIS
(How We Live Together)
2020-2021
Excerpt from How To Live Together - Novelistic Simulations of Some Everyday Spaces by Roland Barthes. Session of March 23, 1977. Pages 93-96.

11.21 min
HD Single Channel Video
Stereo
16:9
Audio Management JG Thirlwell
Link to teaser 1 here
Link to teaser 2 here
MÔNOSIS / MONOSIS is the second of 4 short films created in 2020-21 in collaboration with acclaimed actor Bill Sage during the pandemic of 2020-21. Each chapter is a performative reading as monologue from French philosopher Roland Barthes lecture series How To Live Together, published in 1977 on social and ideorrythmic living formats as a response to the human experience of living through crisis and the ethics of citizenry in states of isolation, disenfranchisement and the societal upheaval that took place in the US in 2020 and early 2021. The series of films are each around 10 minutes long and present vignettes of stream of consciousness imagery inspired by Barthes text material for Bill Sage's monolgue reading performance, contemplative scenes of the agency of societal transformation and living through the pandemic in New York, one of the hardest hit cities in the world in the spring of 2020.
MÔNOSIS / MONOSIS premiered May 2021 on Streaming Museum here.
The first film, Utopie/Utopia was part of Senstad's solo exhibition How We Live Together at Yi Gallery in New York, July - Sept 2020 and the group exhibiton Art's New Natures - Digital Dynamics in Nordic Art on Streamingmuseum.org fall Aug - Nov 2020. Supported by Norske Billedkunstnere Norway.
Webpage for the HOW WE LIVE TOGETHER Film series here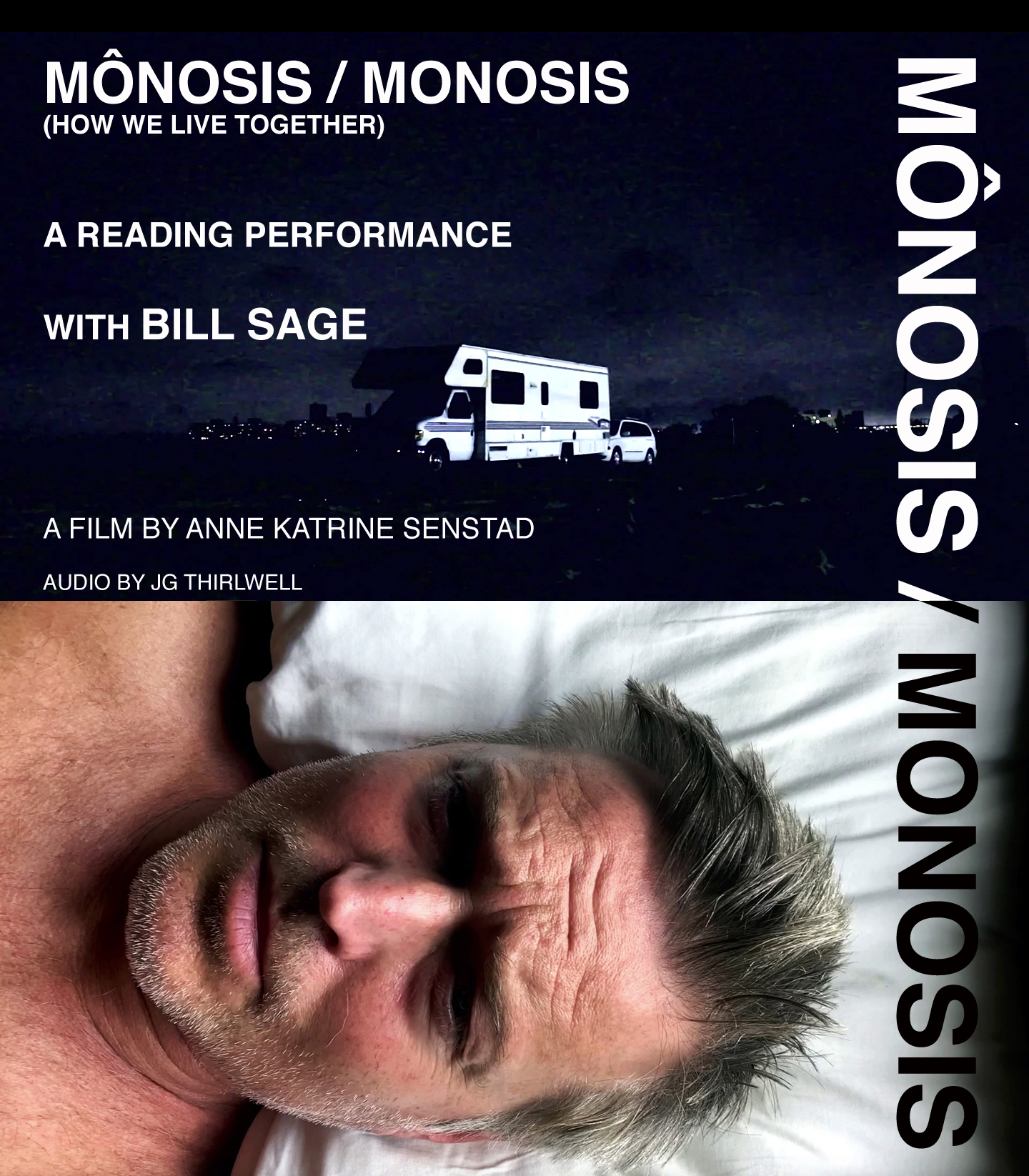 Bill Sage has appeared in over 120 films. TV and stage productions. Films include American Psycho, Orange is the new Black, Hap & Leonard, The Insider, Boardwalk Empire and numerous Hal Hartley films who is a long time collaborator of Sage.
©annekatrinesenstad 2020